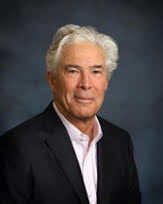 TIM HOLDROYD
Tim Holdroyd
President
(404) 606.0322
tim@cityrealty.net
Tim Holdroyd founded City Realty after a career as a senior vice president of the Bank of Nova Scotia selling $600 million worth of real estate including 10 Peachtree Place, Atlanta Financial Center North Tower, and Riverwood 100 in Atlanta. At City Realty, he represents buyers and sellers for intown land sales focusing on neighborhoods like Midtown, West Midtown, East Lake, Inman Park, and Kirkwood. He has sold over 120 parcels of urban land in Midtown with a market value exceeding $200 million.
Tim specializes in identifying high potential development sites and creatively repositioning them for increased utilization and performance. His sales transactions include the Federal Reserve Site, three of the four corners at 14th Street and West Peachtree Street, Sterling on the Park and the Medical Arts Building. Tim has been responsible for the sale of three complete city blocks including the assemblage of 6th, 7th, Peachtree and Juniper Street representing Novare and Renaissance Square at Piedmont and Ralph McGill. Most recently, Tim assembled 47 condo units at Peachtree and Lindbergh that will become the first highrise condominium in Buckhead in over 10 years. This 23-story all glass building will start construction in early 2016.
Tim was instrumental in creating the Midtown Improvement District (MID), a self-taxing district started in 2001 that now generates some $7 million annually to fund planning, street improvements, and public safety. Midtown Alliance currently manages the MID, and Tim continues to serve on the board. Lately Tim has been concentrating on the development of West Midtown. With partners, he has purchased and repurposed four industrial buildings into office and retail spaces which are now all part of the most active and vibrant community in urban Atlanta.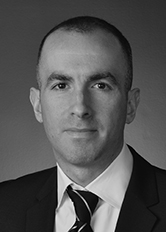 NIK HATZIS
Nik Hatzis
Vice President
(404) 662.8344
nik@cityrealty.net
An Australian Native, Nik joined City Realty Advisors in late 2016. With over 10 years of experience, Nik has worked across many facets of the real estate industry and specializes in acquisitions, project management, and development. Prior to joining City Realty Advisors, Nik worked for an Australian funds management group in acquiring a large portfolio of distressed real estate and land assets across the Southeast United States. Prior to moving to the United States, Nik was a project manager at one of Melbourne's leading residential developers. Nik holds an undergraduate degree in Economics and Finance, and has also completed a Master of Property degree at the University of Melbourne.