TIM HOLDROYD
Tim Holdroyd
President
(404) 606.0322
tim@cityrealty.net
Mr. Holdroyd has been directly involved and officed in Midtown since 1983 when he worked for the Toronto Dominion Bank. After a short assignment in New York with the Bank, Tim moved back to Midtown in 1986 as the Senior Vice President responsible for the real estate lending efforts of Bank of Nova Scotia in the Southeast United States. In 1991 he took on the responsibility of selling the Bank's portfolio of approximately $1.2 billion in assets, in the U.S, outside of New York City.
Tim left the Bank in 1995 to start City Realty Advisors, LLC, a firm whose sole focus was to sell Midtown land and buildings. His first assignment was to sell the three corners across the street from the IBM Tower, which the Toronto Dominion Bank had foreclosed on. His second assignment was to sell all of the land and buildings acquired by four Swedish developers, including Lars Gulsteadt who constructed the Fours Seasons Hotel on 14th Street. For this assignment Tim represented the government of Sweden, who at that time had taken over a number of Swedish Banks.
Since that time, some 25 years ago, Mr. Holdroyd has been involved in almost every major land sale and development in Midtown. In over 100 transactions, from the Federal Reserve Bank site in 1991, to the pending sale of 640 Peachtree Street, which is scheduled to close on January 31st, 2019 to be developed into a 277 room Marriott hotel over a 180 car parking garage. Transaction size has ranged from $600,000 to over $30 million.
In 1999, Tim was hired by the Midtown Alliance to call on hundreds of Midtown property owners in an effort to talk them into self taxing themselves in order to form a Community Improvement District (CID). This 3-year endeavor resulted in the founding of the Midtown Community Improvement District. In 2018 the MID had annual revenues of over $7million. With the help of Federal and State matching grants, this same body spends close to $30 million annually to improve the Midtown built environment.
Tim continues to be an active board participant of the Midtown Alliance, was part of a team that wrote the zoning code for Midtown and has spent hundreds of hours of his career in front of Midtown's Development Review Committee.
In addition to his Midtown work, Tim is Atlanta City Council's appointed representative on the Upper Westside CID Board, which governs West Midtown.
He has a special personal interest in historic properties, having been the only person to sell the Medical Arts Building, build in 1926, Smiths Olde Bar (1927), and Manuel's Tavern (1956) in their esteemed histories. He also sold 794 Juniper, the oldest structure in Midtown built in 1895.
Tim is married to Jennifer LeRoy has two grown children and lives in Morningside.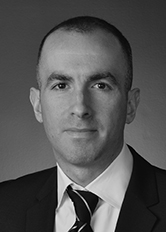 NIK HATZIS
Nik Hatzis
Vice President
(404) 662.8344
nik@cityrealty.net
An Australian Native, Nik joined City Realty Advisors in late 2016. With over 10 years of experience, Nik has worked across many facets of the real estate industry and specializes in acquisitions, project management, and development. Prior to joining City Realty Advisors, Nik worked for an Australian funds management group in acquiring a large portfolio of distressed real estate and land assets across the Southeast United States. Prior to moving to the United States, Nik was a project manager at one of Melbourne's leading residential developers. Nik holds an undergraduate degree in Economics and Finance, and has also completed a Master of Property degree at the University of Melbourne.