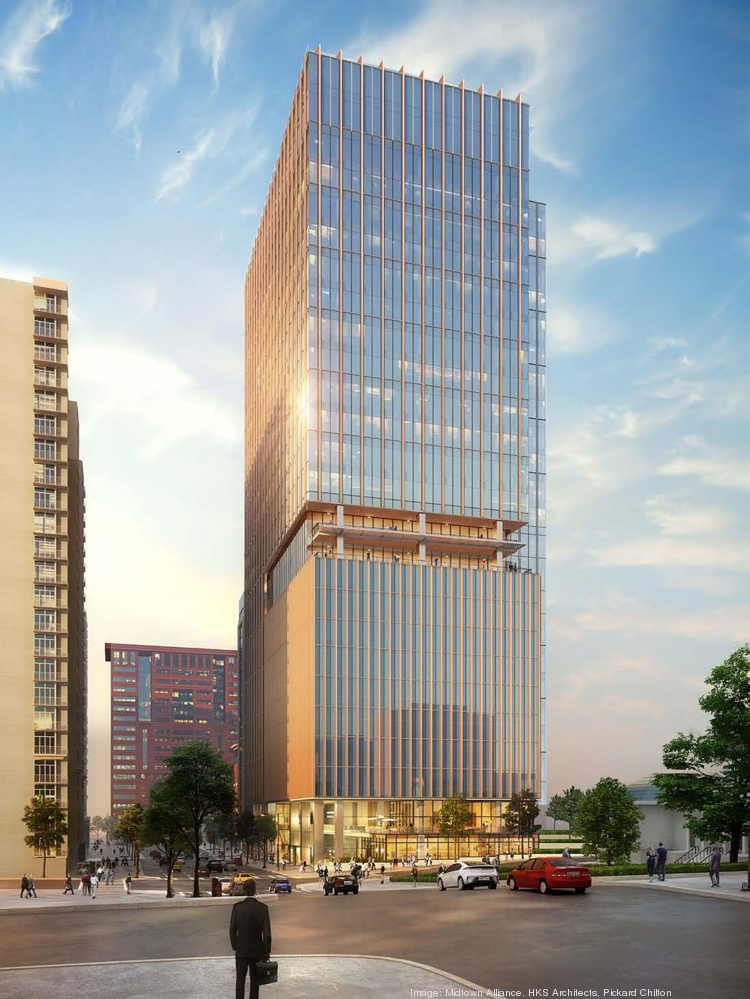 Atlanta's largest office landlord has acquired a half-acre just blocks from Tech Square, adding another property for its mixed-use project along West Peachtree.
Cousins Properties Inc. paid $6.9 million for the site along 7th Street, according to Fulton County property deeds. Cousins has adjusted its original plans for its 887 West Peachtree project from a single 26-story office tower to include apartments, a restaurant and additional greenspace in a second phase of construction. The new site on 7th Street provides more room for the amenities.
Cousins brought the property from Atlanta-based restaurant group Fifth Group Restaurants, according to property records. The restaurant group's Midtown location of European-style bar Ecco is located on the property. Cousins intends to preserve the building and has leased it back to Fifth Group. The deal closed on Dec. 9.
For the last two years, Cousins has slowly assembled sites for the project along 7th and West Peachtree. In September, it paid about $3 million for a .15-acre site adjacent to the Ecco building, where a 12-unit apartment building from 1929 still sits. In April of 2020, the company closed on three commercial lots for a combined $6.4 million.
The most recent iteration of site plans presented in December to the Midtown Development Review Committee showed a 26-story tower with 400,000 square feet of office space build over street-level retail.
Previous proposals called for around 31 stories, an additional 100,000 square feet of office more dramatic architecture that resembled a razorblade on the skyline, but Cousins altered the plans to "cater to what we're hearing from the market," said Executive Vice President Kennedy Hicks.
"You're seeing the Midtown market continue to grow and evolve," Hicks said. "This location as part of Tech Square is interesting, and the more projects that get announced there, the more exciting this particular location is going to be."
The project is joining an area with several recently developed office towers, including:
Selig Enterprises' Google-anchored 1105 West Peachtree, part of a larger mixed-use development
Portman Holdings' 712 West Peachtree integrated into Anthem Technology Center
Cousins' 758,000-square-foot Norfolk Southern campus.
Cousins expects to begin construction on the first phase of 887 West Peachtree this summer, Hicks said. Phase II will follow. The company has recently added active listings for the site on real estate inventory database CoStar.