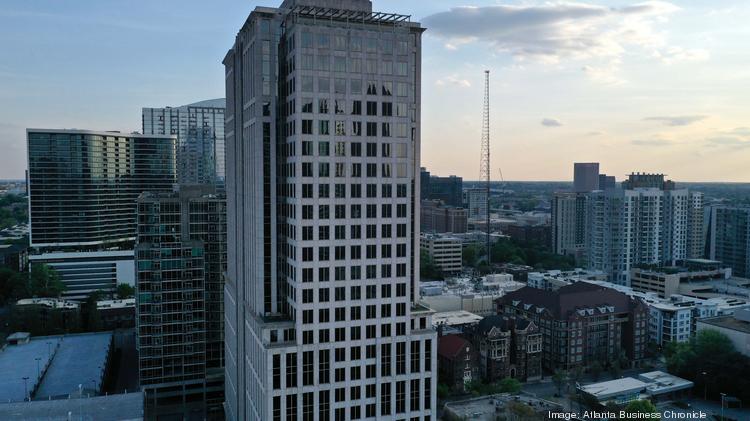 A private equity giant has paid a near record price for a prime development site in Midtown.
Northland Investment Corp. bought just under an acre at Spring Street and 17th for a whopping $19 million, or about $555 per land square square foot, according to Fulton County property deeds. It was sold by an affiliate of Drapac Capital Partners, an Australian real estate firm with a big footprint across Atlanta.
The all-cash deal closed on Dec. 22, according to Fulton County property records.
Four years ago, Drapac had paid just $4.7 million for the site, but a construction boom across Midtown since then has eroded the supply of development sites. It has left buyers forced with paying a premium for the top opportunities.
The site Northland purchased sits in the middle of several mixed-use projects and apartment towers either planned or underway. Next door is the site of a proposed 31-story apartment tower at 1405 Spring Street that JPX Works and Zeller Real Estate will develop. For comparison, JPX paid around $459 per land square foot for their half-acre site. Farther south, the Rockefeller Group paid $500 per land square foot for 1.1 acres at West Peachtree and 12th Street.
Northland primarily develops apartment and mixed-use properties. The firm owns several apartment projects across Atlanta, including The Sutton high-rises in Buckhead Village.
In Midtown, Northland is expanding in one of the top real estate markets in the Sunbelt. Nearby, Microsoft Corp. (Nasdaq: MSFT) is opening its Atlantic Yards cloud computing and artificial intelligence office. It will bring 1,500 jobs. Also nearby is a new office tower anchored by Google.