Atlanta had one of the largest decreases in rent for a 1-bedroom apartment from April to May, according to a new report. Madison, Wisc.-based ABODO's National Apartment Report: May 2016, found Atlanta saw average rents for a 1-bedroom apartment fall from $1,305 to $1,266 — a 3 percent decrease.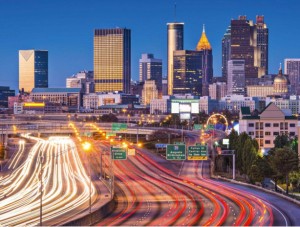 Rent for a 1-bedroom apartment fell from $1,331 in March to $1,305 in April — a 2 percent decrease. ABODO reported the sustained buyer demand will continue to keep pressure on sale prices, especially for best-in-class assets in major metros. "The competitive marketplace is pushing investors further out into smaller secondary and tertiary markets in search of higher yields," it said. "However, the rise in new construction in many cities may make buyers more cautious going forward."
David Haddow, president and founder of the Atlanta-based real estate consulting company Haddow and Co., told Atlanta Business Chronicle during a January interview he thought Atlanta will begin to see more for-sale activity in 2016. "I think we'll hopefully see a little tapering off on apartment construction, but I think rents are going to start to flatten out because of completion," he said. "There are a lot of deliveries this year."
Click here for the full report from ABODO.
Written by Phil W. Hudson for Atlanta Business Chronicle