Here's what could be the new look for one of Atlanta's oldest mixed-use urban properties.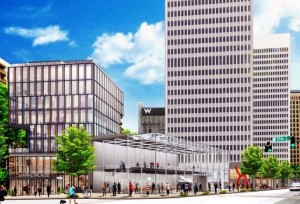 North American Properties revealed the Colony Square redesign imagery yesterday, designs the firm says are based on 200 interviews with nearby community leaders.
The design was conceived by NY-based Beyer Blinder Belle and Lord Aeck Sargent. The team is aiming to alter the perception of Colony Square from "dated," "concrete" and "boring" to "urbane," and a Main and Main public space fixture in Midtown, according to a company release.
Written by Jarred Schenke for Bisnow Atlanta