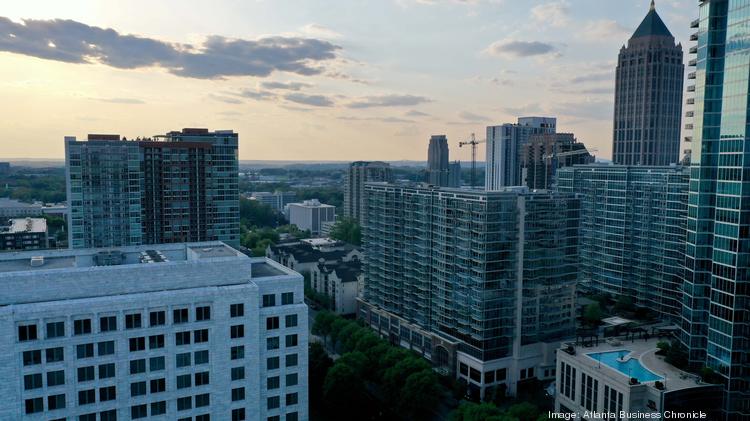 The basics: New York developer Rockefeller Group owns the prime Midtown development site at 1072 West Peachtree St. It's diagonal from the 1105 West Peachtree project where Google leases most of a 31-story tower.
Rockefeller Group is sending a clear message about its plans to redevelop a Midtown post office.
The U.S. Postal Service says it will move from its spot on West Peachtree Street as its lease is expiring and a new agreement could not be reached. The announcement comes about 10 months after Rockefeller Group paid $25 million for the 1.1-acre site that includes the post office and a parking deck.
In real estate terminology, the New York developer paid just over $500 per land square foot. Only a handful of prime development sites in the city have sold for that much.
What it means: It's a reminder Rockefeller Group paid a premium to control and eventually develop the property in Midtown, one of the top real estate markets in the Sunbelt, where tech companies Microsoft Corp. and Google are expanding. The technology sector is a catalyst for big, new office leases and Midtown is where much of that activity is focused. Despite several big projects planned or underway, Midtown still features "significant development opportunities," Adam Viente, an executive vice president with Jones Lang LaSalle, recently told Atlanta Business Chronicle.
At a glance: Rockefeller Group has a development team in Atlanta. It is targeting high-profile sites in walkable, urban neighborhoods.
What's next: Rockefeller Group could not be immediately reached about its plans to redevelop the post office. It would likely present its concept to the Midtown Development Review Committee when it's further along. Market fundamentals do not suggest a spec office tower is likely. Office space is over 20%, and companies are only using about 25% of their space across the Atlanta market, as work-from-home remains popular. A high-rise apartment tower is a possibility, but even those projects face soaring construction costs. USPS, meanwhile, is asking customers to send comments on its relocation of the Midtown post office.
By 
Douglas Sams
   Senior Editor/News, Atlanta Business Chronicle