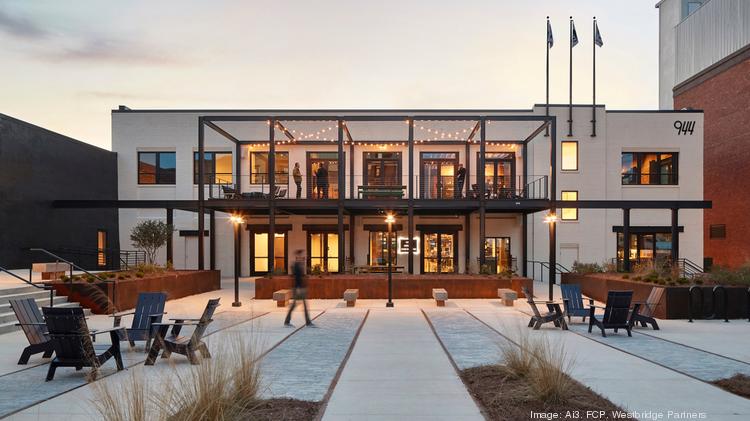 A West Midtown project that turned an old meatpacking into a home for corporate offices, a popular Italian restaurant and duckpin bowling has sold for $70 million.
Global asset management giant Clarion Partners LLC paid $69.7 million for the development known as Stockyards Atlanta, on the corner of 10th Street and Brady Avenue.
A joint venture between Maryland-based Federal Capital Partners, known more commonly as FCP, and Atlanta developer Westbridge Partners, was the seller. The project was designed by the architectural firms Ai3 and Gensler. It went on the market last year.
The property has deep roots on the city's west side, the last of the historic buildings that made up the Miller Union Stockyards, said Chris Faussemagne, who co-founded Westbridge Partners.
Stockyards is one of several developments often referred to as adaptive-reuse projects, which have focused on remaining industrial buildings on the northwest edge of the city along a rail line and converted them to office, residential and restaurant space.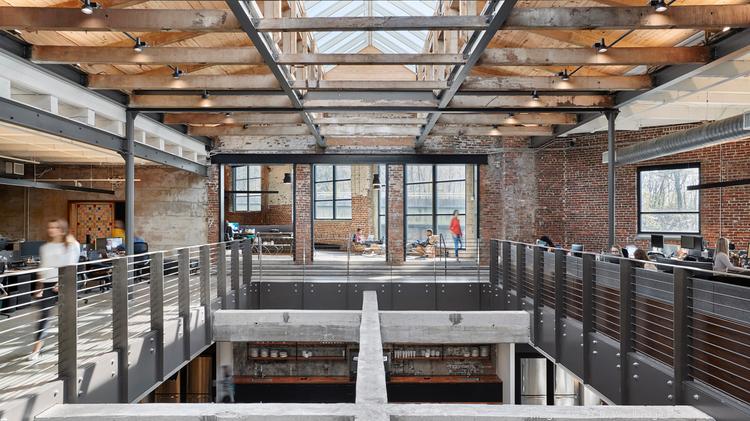 Westbridge Partners and FCP won praise for Stockyards from real estate think tank Urban Land Institute, which honored the project in 2018. The 142,478-square-foot development landed tenants from Red Bull and Fitzgerald and Co. to the Painted Duck and Italian restaurant Donetto. It was fully occupied within a year of its completion. Clarion Partners paid over $489 per foot for the mixed-use project.
Stockyards is surrounded by new mid-rise apartments and popular restaurants, such as Miller Union and The Optimist. Its sale to Clarion Partners offers more evidence that global private equity and asset management firms project long-term value growth in projects within emerging areas of the city, such as West Midtown and the Atlanta Beltline.
As new wealth pours into neighborhoods where the level of investment is unprecedented, it will highlight the complexities of gentrification. Atlanta is among the county's most rapidly gentrifying cities.
Faussemagne, now a partner with Atlanta real estate development firm Third & Urban, was one of the first developers to see potential of historic preservation, renovation and adaptive re-use in West Midtown.
Third & Urban and FCP continue to seek similar projects in the area, such as a 275,000-square-foot warehouse on West Marietta Street that will be converted into a large creative office project. The development will link with the future path of the Atlanta Beltline.
Stockyards Atlanta was FCP's first commercial project in Atlanta. The company's Atlanta area portfolio also includes eight multifamily properties with 1,924 units. Stewart Calhoun, David Meline, Mike McDonald, Samir Idris and Michael Moore of Cushman & Wakefield brokered the sale on behalf of the ownership of Stockyards Atlanta.
By
Douglas Sams
Commercial Real Estate Editor, Atlanta Business Chronicle
Updated