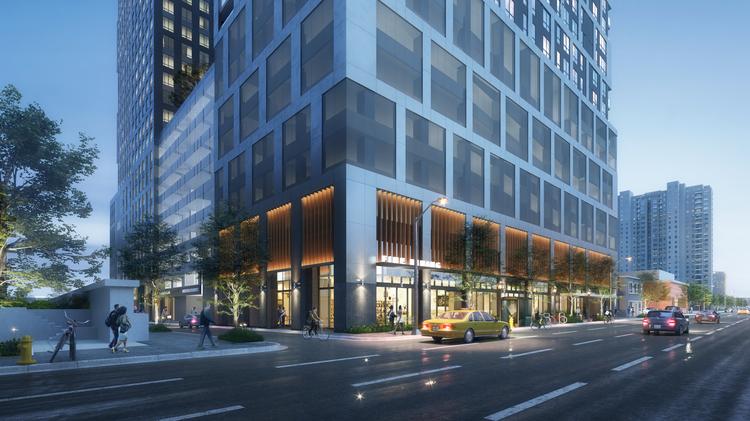 Toll Brothers is increasing the height of its latest development in Midtown to include a 37-story and 35-story tower.
Toll Brothers, one of the country's largest residential developers, wants to fill the project with student housing and apartments. Its plans have changed from two years ago when the Pennsylvania-based company proposed a 22-story student housing tower and 27-story apartment tower.
Toll Bros. did not explain the reasons for its change and could not immediately be reached for comment. It wants to develop 264 student housing units and 376 apartments.The project would be built in two phases, with the apartment tower going up first at 1018 West Peachtree Street. The student-housing tower would rise on Spring Street.
A 9-story parking deck between the towers would include more than 600 spaces. About 5,000 square feet of commercial space is planned for the ground floor of the apartment tower. A patio for outdoor dining could be placed on West Peachtree.
WDG Architecture out of Washington, D.C., is designing the project. Toll Bros. originally used Brock Hudgins Architects.
Toll Brothers paid just over $21 million for the 1.5-acre site a few blocks north of Technology Square, one of the country's top innovation districts and home to a growing number of corporate headquarters.
Student housing development is growing in Midtown with numerous projects planned or underway by Emory University, Georgia Tech and Savannah College of Art and Design. Downtown, a 25-story student housing tower is planned near Georgia State University's campus. The $87 million project at John Wesley Dobbs Avenue and Courtland Street would feature 247 units and 742 beds, with up to 15% of the units set aside for working class households at 80% of Area Median Income and renting from about $1,100 to $1,900.
Perspective: Focus on workforce housing
A developer wants to build a 31-story tower with apartments for teachers and other school employees in downtown's Fairlie Poplar district, one of the largest commitments so far to workforce housing.
New Jersey-based RBH Group proposes the $45 million project at the corner of Ted Turner Drive and Walton Street. The 400,000-square-foot tower will include 455 units, classroom space and a public community room. On the top 13 floors, 229 units will form what the developer calls a Teachers Village. About 140 units will be for households making 60% or 80% of the Area Median Income.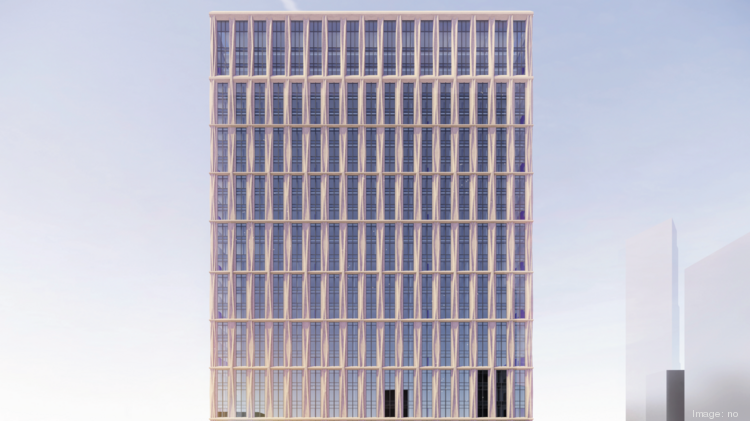 For example, a one-bedroom unit at 60% AMI rents for $864. Market rate is $1,560.RBH Group will work with Atlanta Public Schools to market the units to teachers. The developer wants at least 70% of the tower's residents to be teachers and school employees. The remaining 216 units will be rented to seniors who are at least 55. A portion of the tower's 26,000-square-feet of retail will be reserved for small and minority-owned business.
By Douglas Sams  –  Senior Editor/News, Atlanta Business Chronicle
April 16th, 2021.