Where rents start at $1,425 monthly for 500 square feet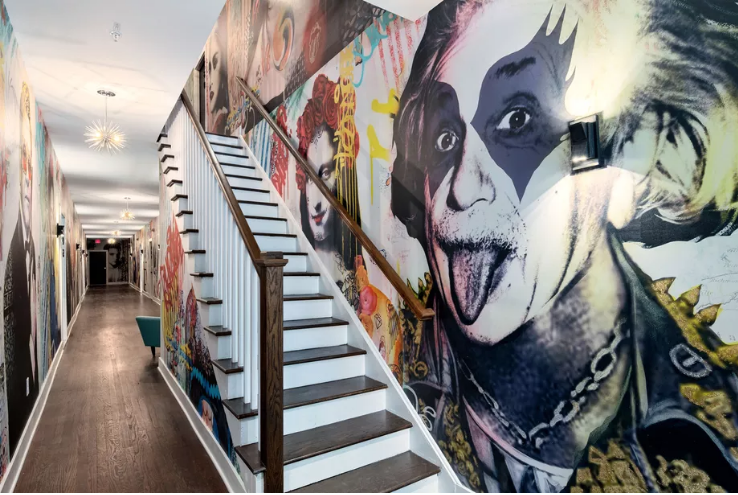 Pop culture abounds in a hallway bisecting the renovated building. Photos courtesy of Tenth Street Ventures
A Midtown apartment building flip with a twist is ready for the paparazzi. Just don't expect a red carpet.
As announced earlier this month, a small rental complex at 940 Piedmont Avenue, about a block south of 10th Street's rainbow crosswalks, has been transformed into a more colorful venture called studio9forty, which is said to have taken design inspiration from legendary Manhattan club Studio 54.
Now finished and leasing, the project by Tenth Street Ventures, which provided Curbed Atlanta with photos of designs, carries the risqué motto: "It's not the size of the unit, but what you do with it."
On that topic, the building's 24 units start at just 500 square feet. Also unique is that tenants will be encouraged to Airbnb their rentals while out of town, earning side income from flats they don't own.
Some larger floorplans are being marketed as one-bedrooms, although blueprints show a more open concept with walls for privacy but no doors.
By the look of things, Studio 54's pop culture influences are limited to hallways, public areas, and names of floorplan options.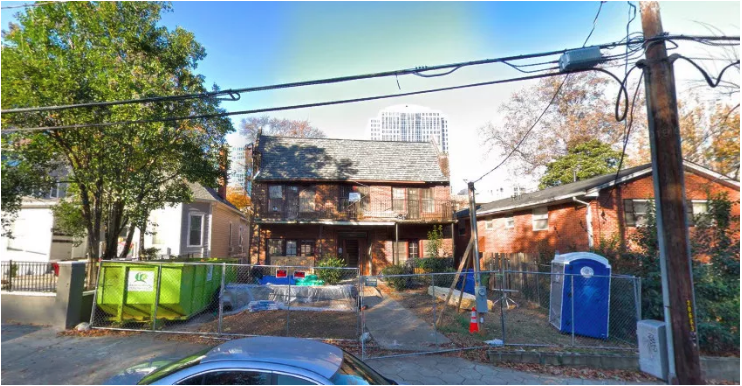 The building undergoing renovations in December. This image: Google Maps
---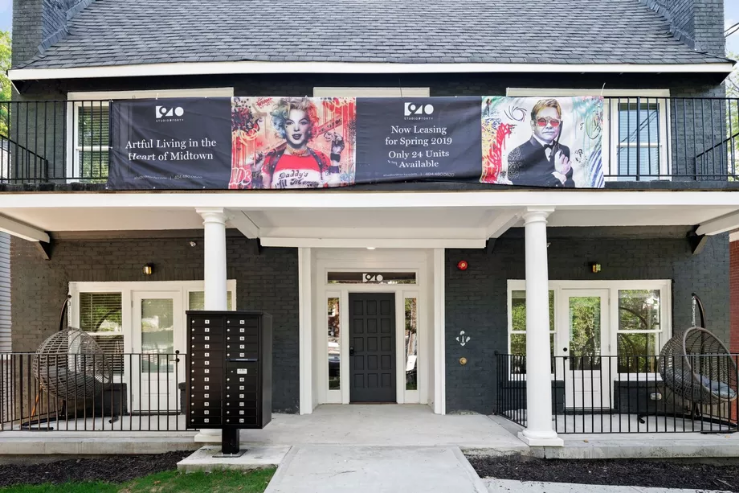 The building today.
Elsewhere in Atlanta, Tenth Street Ventures recently converted the 1920s rental community Park at Peachtree Memorial into refurbished condos called Portico Buckhead, where prices begin in the high $200,000s. That project marked one of the first condo conversions in Atlanta's current real estate cycle.
The company is priding itself on a knack for finding "hidden gems" in vibrant places like Midtown and "rehabbing older buildings while keeping them more affordable than what's on the market," per a press release.
"We're motivated to breathe new life into established neighborhoods," noted Brian McCarthy, a Tenth Street Ventures principal, "with imaginative and affordable projects."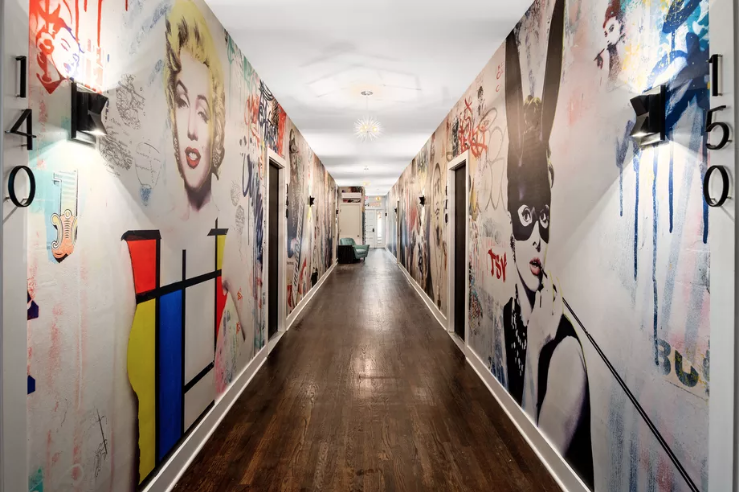 Decatur-based Office of Design architecture firm led the makeover, while LC Design handled interiors, with décor inspired by artist Srinjoy Gangopadhyay of Deljou Art Group.
---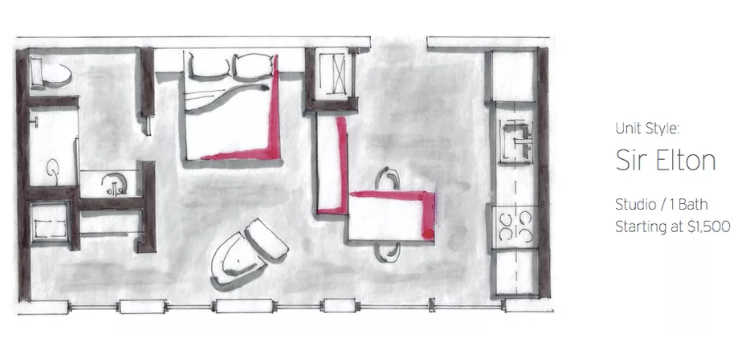 The cheapest floorplan's name nods to a glamorous artist, while the largest option is called "15 Minutes of Fame." (The starting rent has been adjusted to $1,425). studio9forty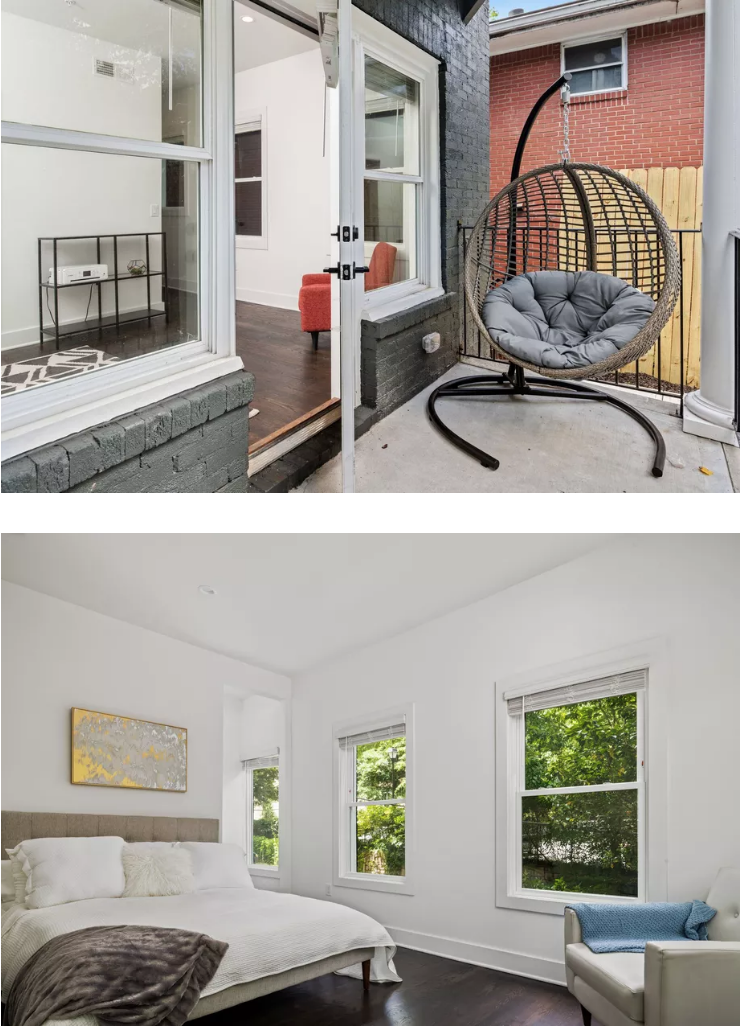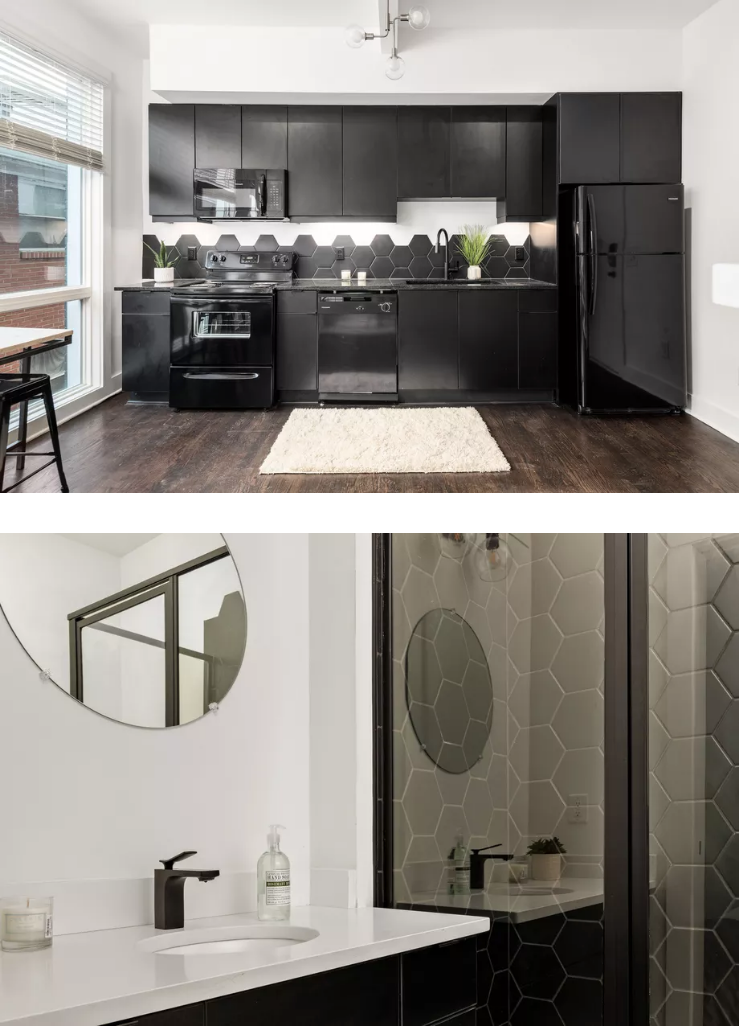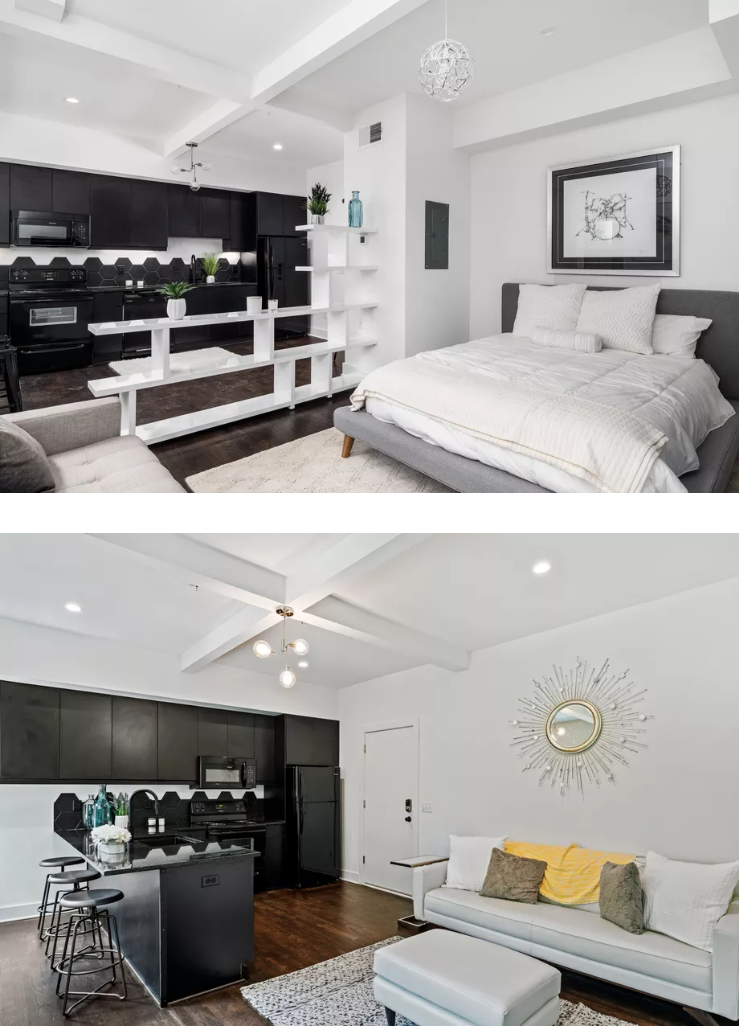 By Josh Green – Curbed Atlanta