Invesco Ltd. confirmed Thursday that it's adding hundreds of jobs and moving its Atlanta headquarters to a new mixed-used development in Midtown.
Gov. Brian Kemp's office announced that Atlanta-based Invesco (NYSE: IVZ) plans to expand its global headquarters and add 500 jobs as part of a $70 million expansion in Atlanta. Invesco will relocate to an 8.5-acre mixed-use project called Midtown Union at 17th and West Peachtree. Invesco will anchor a 26-story tower in the development, which is being led by MetLife Investment Management (NYSE: MET). The project should be a catalyst for the northern edge of Midtown to transition over the next several years into a denser, more walkable node — more like those to the south at 14th and Peachtree and Technology Square.
The announcement comes on the heels of the May 24 announcement that Invesco acquired Massachusetts Mutual Life Insurance Co.'s Oppenheimer Funds Inc. unit.
The agreement for the $5.7 billion deal was first reported last fall. Invesco is Atlanta's top money manager with about 550 staff and $164 billion under management out of the Midtown headquarters. The expansion will more than double the Atlanta workforce.
"We're excited by the opportunity to build on our 40-year presence in the city and meaningfully expand our local team to nearly 1,200 professionals," said Invesco President and CEO Martin Flanagan in a news release. "We're also pleased to join MetLife Investment Management & Granite Properties in the development of one of Atlanta's premier locations at the corner of 17th Street and West Peachtree Street."
The Oppenheimer purchase vaulted Invesco into being the sixth-largest retail asset manager in the United States and the 13th-largest globally, with $1.2 trillion in assets under management. For now, Invesco occupies space for its headquarters at the 18-story Two Peachtree Pointe building at 1555 Peachtree Street. It moved there 12 years ago and has a lease that runs at least through 2023, sources said.
In January, Atlanta Business Chronicle reported the company had kicked-off its headquarters search and issued a request for proposals to landlords and developers of several proposed towers. As new towers for Norfolk Southern Corp., Anthem Inc., Google, and Smith, Gambrell & Russell begin to rise over the Midtown skyline, Invesco was one of the few big, high-profile tenants remaining for developers to pursue.
"There will always be large companies looking at Atlanta and trying to decide if it's the right fit for them, but as of now this is one that's right there at the top," said Jeff Shaw, CEO of Bridge Investment Group. "The reality is these large corporations that are out there looking in the Atlanta market are not always finding a lot of available space."
Russ Jobson, a longtime Atlanta real estate broker with Colliers International Atlanta, said, "To maximize leverage in the marketplace, and get maximum value, starting a search early is always better. You need enough time to say no to projects."
Midtown was the front-runner among intown neighborhoods to retain Invesco, which has well over 500 staff in Atlanta and now has even more slated to join the office as a result of the Oppenheimer deal. Flanagan's ties to Midtown include chairing the Woodruff Arts Center's 2016-2017 annual corporate campaign.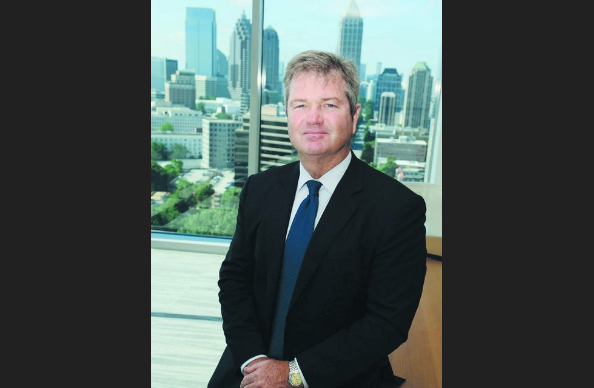 In Midtown, Invesco was leaning toward a location on the north side of the neighborhood for quicker access to cities along the city's Perimeter and into the suburbs. That's where many Invesco staff live. Unlike companies such as NCRCorp. or Anthem, Invesco didn't necessarily seek close ties to Georgia Tech, which made a new building close to Technology Square a less likely destination. Midtown Union is expected to be completed in 2022. Architect Cooper Carry is designing the 26-story office tower. Granite Properties will also serve as development partner for the project.
Earlier this year, Invesco said it engaged CBRE Group Inc. (NYSE: CBRE) to evaluate its space needs in Atlanta and identify amenities in potential projects to attract and retain talented employees.
By Douglas Sams – Commercial Real Estate Editor, Atlanta Business Chronicle